Hancock County Schools would like to thank all those who helped with and voted for the Hancock County Schools Excess Levy. The passage of this levy is an investment in the future of our students, staff and community. Thanks again for your support and commitment.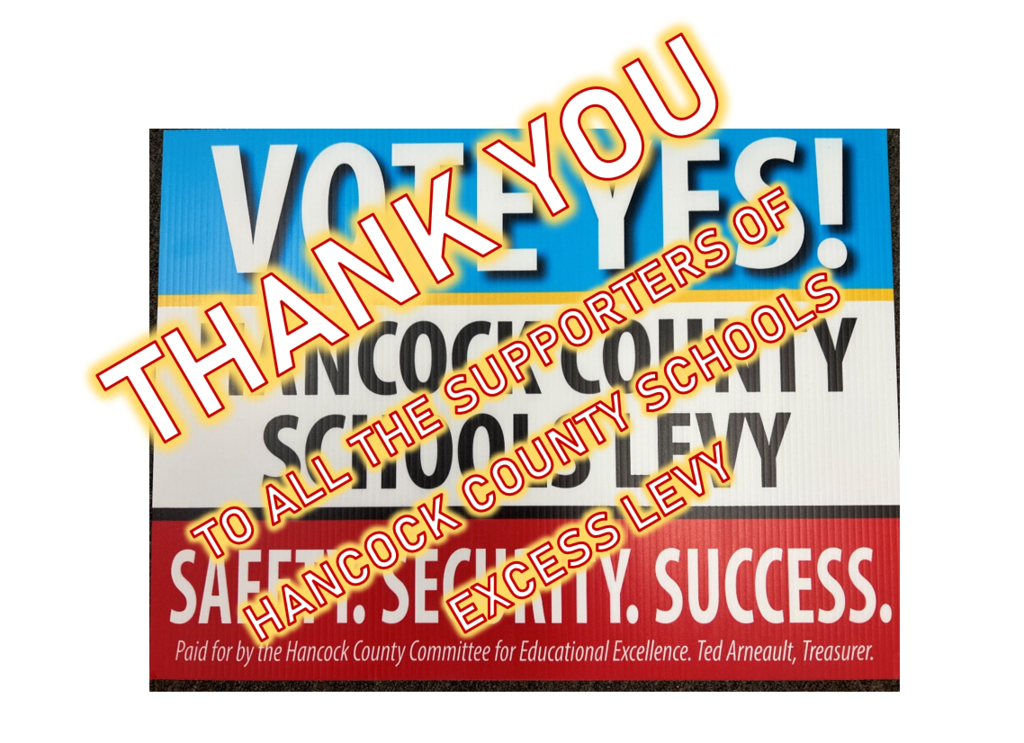 The Oak Glen High School main office will be open for students or parents to pick up their student report cards beginning June 8 through June 24th. The main office will be open from 7:30 am to 2:30 pm. Have a great summer.

Good Morning, this is Mr. Smith. I want all students and parents to be aware of our SAT testing date on Wednesday, March 23rd at OGHS. On Wednesday, only our Junior Students will be taking the SAT assessment. All other classes of students (Seniors, Sophomores, and Freshman) Will be doing remote learning from home on Wednesday. Junior students will attend school as if a regular school day but will be taking the SAT test - which can benefit them greatly with their future plans. Breakfast will be provided to our Juniors on Wednesday from 7:00 to 7:30 and snacks will be provided after the completion of the test to all of our students. I wish good luck to all of our Juniors on the SAT assessment on Wednesday and please do the very best you can. Have a great day.

Come check out our brand new website!